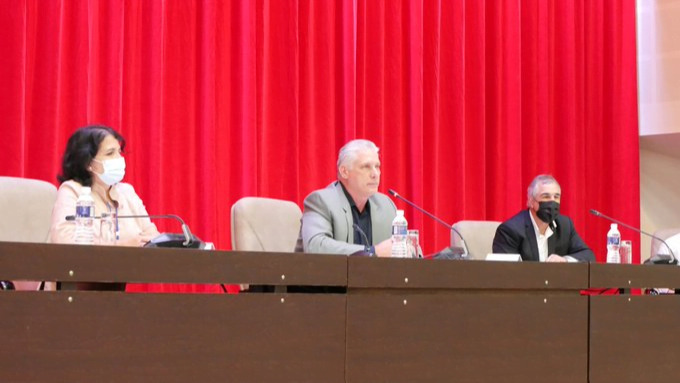 Havana, December 7 (RHC)-- Cuban President Miguel Díaz-Canel highlighted the achievements of the Biotechnology and Pharmaceutical Industries Group (BioCubaFarma), such as providing the island sovereignty in vaccines against Covid-19.
Speaking at the ceremony marking the ninth anniversary of that entity, held at Havana's Convention Center, the President considered the creation of the CIGB Mariel Biotechnology Industrial Complex as another significant moment.
As he explained, the first high-tech project established in the Mariel Special Development Zone, west of Havana, is "a futuristic investment, of great importance, with 100 percent Cuban capital".
"You arrive at this anniversary with great dignity, with a performance of results and successes," the head of state told the sector's workers.
During the ceremony, BioCubaFarma's President, Eduardo Martínez, pointed out that the holding's research projects coincide with the main health problems of the Cuban population.
He also explained that strengthening its business system, contributing to the people's health, and contributing to the country's economy are the essential goals of the conglomerate.
During the event, it was also announced that the vaccine against Covid-19 Soberana Plus was approved for use in convalescents of the pediatric population over two years of age.
BioCubaFarma is a leader in different research, development, and business activities among the country's scientific entities and is engaged in producing medicines, equipment, and high-tech services.