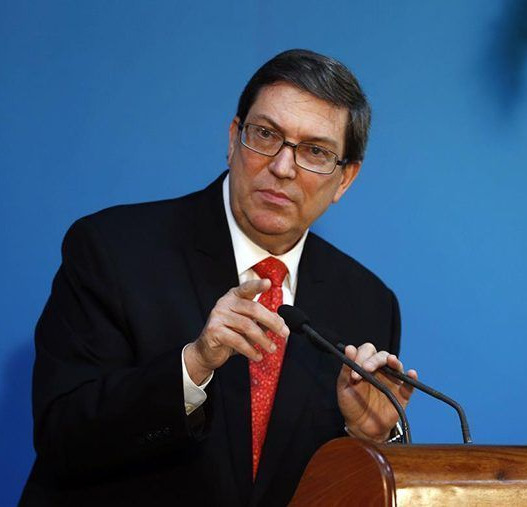 Foto: archivo/RHC
Havana, December 18 (RHC)-- Cuban Foreign Minister Bruno Rodríguez reiterated that the United States lacks evidence to include the island in the unilateral list of countries that supposedly sponsor terrorism.
The top diplomat added that cheap politicking and opportunism dictate Washington's foreign policy positions..
"The US is not able to show credible evidence that justifies the inclusion of Cuba in the unilateral list of the State Department on States that supposedly sponsor terrorism," the foreign minister tweeted.
In January of this year, the United States once again included the Caribbean nation on that list from which it had been absent since 2015, withdrawn under the administration of Democrat Barack Obama.
Cuban President Miguel Díaz-Canel insisted on the negative economic impact for the island of the measures applied by the northern government, including the inclusion in that list of states sponsors of terrorism, which he defined as an attitude that no one can believe.
"We are promoters of health, of saving lives, of giving hope to those who have the least," he said in his speech before the III Plenary of the Central Committee of the Communist Party of Cuba.