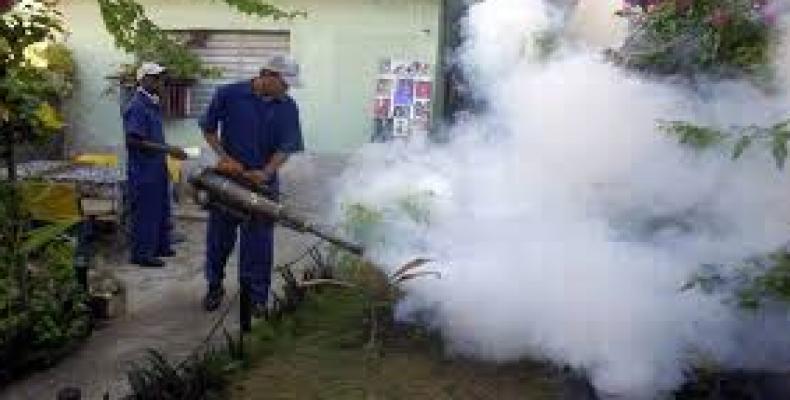 Havana, June 29 (RHC)-- Cuban health authorities reported that six Cuban provinces have reported dengue transmission.
Cuba's Public Health Minister, José Angel Portal Miranda, said at a meeting Tuesday that cases are reported in Sancti Spíritus, Holguín, Santiago de Cuba, Havana, Las Tunas and Camagüey.
Portal Miranda called to close ranks in each of the territories with the accumulated work experience linked to vector control and to intensify surveillance and vector control actions.
In this sense, he announced intensive work during the next 24 days in 71 municipalities defined as of greater risk; to intensify the biological treatment with fish in large water tanks and the revision and treatment of 100 % of the elevated tanks and abandoned or closed premises.
The Minister also referred to the monitoring and treatment of febrile and suspected cases of dengue; and spoke of reinforcing, on the part of the competent agencies, the identification of violations and non-compliance with anti-epidemic measures following the legislation in force.
"Remember that dengue kills, " expressed José Angel Portal Miranda. Among the actions, he also included the communicative one; at the time of organizing sanitation and eradicating possible breeding sites in communities, workplaces, and schools.
Dengue fever is a life-threatening mosquito-borne viral disease that occurs in tropical and subtropical areas worldwide.
Over decades, Cuba has developed a comprehensive approach to fight the spread of the Aedes aegyti mosquito, the vector of the illness.