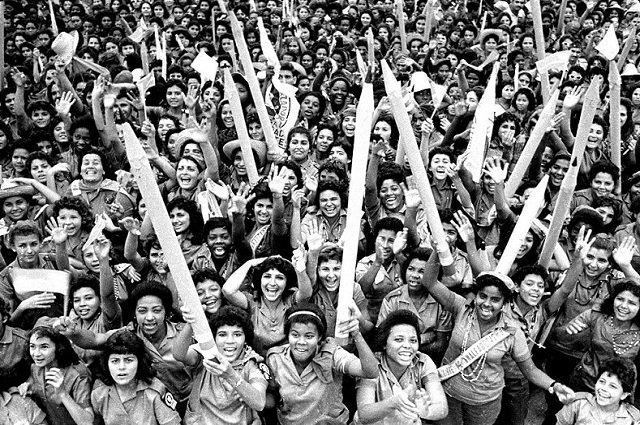 Participants of Cuban Literacy Campaign, 1961
Havana, September 8 (RHC)-- Culture Minister Alpidio Alonso remembered on Tuesday the honorary distinction granted to Cuba by the United Nations Educational, Scientific and Cultural Organization UNESCO, on September7th, 1967, in recognition for its successful 1961 literacy campaign.
Historians agree that although the 1940 Constitution stipulated compulsory education for all boys and girls, illiteracy was rampant in pre-revolutionary Cuba, particularly in rural, remote regions. While illiteracy rates in urban areas was 11%, in rural areas, it was 47%.
In statistical figures, the 1959 Revolution faced a complex scenario. With a total population of little over 6 million, there were one million illiterates, nearly 2 million functional illiterates, more than 600 thousand school children without school and 10 thousand jobless teachers.
The newly Revolution moved quickly to change this reality with the creation in 1959 of more than 10 thousand new schools island wide, followed by the Nationalization of Education, which became free and universal, and the 1961 Literacy Campaign, which saw more than 3 thousand young volunteer teachers, mostly high school and university students themselves, arrive in remote regions, all across the country to teach Cuban peasants and their families how to read and write.
In a little over a year, literacy rates in Cuba went from only 47% to almost 100%.