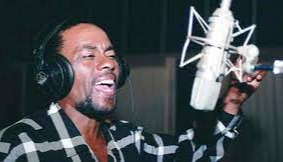 Cándido Fabré
Manzanillo, Sept. 29 (RHC)-- Renowned Cuban musician and improviser Cándido Fabré is immersed in the production of a new audiovisual, as tribute to another prestigious Cuban musician, maestro Adalberto Álvarez, who died on September 1st past, due to complications associated with Covid-19.
The pain and sorrow generated by the death of Adalberto –fondly called 'El Caballero del Son' "Gentleman of Son" —inspired Fabré to write the tune 'El son necesita de ti'. An accompanying music video is being shot right now at different location in Manzanillo, Granma, including the Costa Azul Recreational Complex, the Malecón seaside drive and the Carlos Manuel de Céspedes Park.
In statements to the press, Cándido Fabré said that he first wrote some ideas on his cellphone and then realized it was beautiful and decided to make it a new song, dedicated to Adalberto.
For this project, he's accompanied by musicians from Granma province, among them singer Mirelia Martín, young soloist Bernardo Antonio, with musical arrangement by Abel Baldoquín.
A charanga musician, Fabré added that this is the first time he writes a son tune, as he wanted to pay tribute to one of the greatest all-time Cuban son music exponents.
A composer, arranger and band leader, Adalberto Alvarez was instrumental in declaring May 8th Cuban Son Day, which was celebrated for the first time this year, 2021.
Cándido Fabré highlighted the vast legacy left by Adalberto.
With general production by Jorge Luis Sotomayor Veliz, director of the Sindo Garay Music and Show Company, the music video will have its world premiere in the framework of activities on October 20th --Cuban Culture Day.