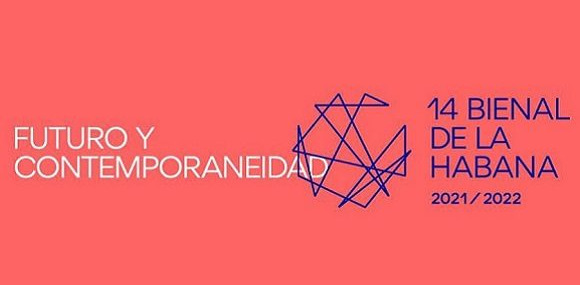 Havana Biennial
Havana, October 27 (RHC)-- Prestigious Latin American artists have condemned attempts to boycott the 14th Havana Biennial in Cuba. They issued a communique, published on the newspaper La Jornada, urging artists and intellectuals worldwide not to allow themselves to be deceived by those who are trying to boycott the most important visual arts event in Cuba for political reasons.
The communique reads:
'To artists and intellectuals of the world:
There are some who are trying to manipulate the international artist community for political reasons, in an attempt to boycott the Havana Biennial in Cuba, an event that enjoys high prestige and the respect of art critics and visual artists around the world.
There is a text, circulating in the United States and Europe, in both Spanish and English, seeking to validate the narrative of those, who receive funds from NGOs financed by a foreign government to tarnish Cuba's image, discredit its cultural policy, the artistic festivals and events held in the country.
The Havana Biennial is conceived, designed and promoted by prestigious artists, curators and experts with the Havana-based Wifredo Lam Center for Contemporary Art.
Over 13 editions, the Havana Biennial has consolidated itself as a space for diversity and plurality that promotes both conceptual art and contemporary art trends and styles, and the hundreds of artists, critics and experts who have participated in the Biennial know this.
After four decades, the Biennial has consolidated its experimental character and its main focus on artists from Third World nations and their works, without ideological conditionings –an alternative to hegemony and the banalization of art.
The attempted boycott against the Biennial is clearly US-Made, and seeks to destabilize Cuba, a country subjected to hardships, shortages of basic goods and uncertainty generated by the Covid-19 pandemic. In this case, this situation is further aggravated by the tightened US blockade policy, which President Joseph Biden has maintained intact despite his campaign promises to the contrary.
In Cuba, no one is behind bars because of his or her ideology or political beliefs and that includes artists. They do send people to prison for carrying out subversive acts, designed in Washington, thus violating the country's Constitution, approved in 2019 with the support of over 85% of Cuban voters.
It is truly shameful that those who instigate this hate campaign owe their training as artists and their professional success to the same cultural policy, arts education system and institutions that they attack today.
We support the right of Cuba and the Havana Biennial to exist and we advocate enriching exchanges among cultures and peoples, based on mutual respect and solidarity.