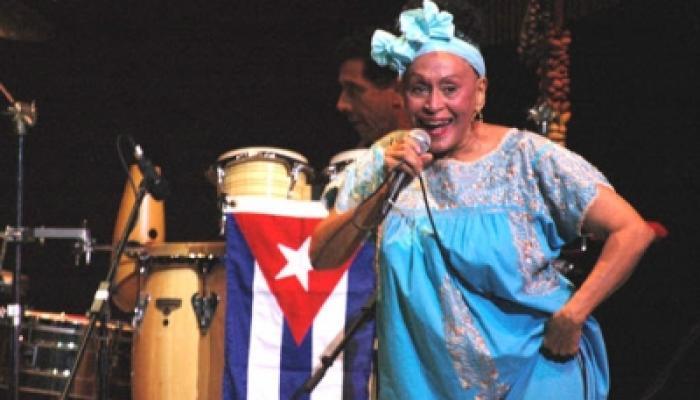 Havana, October 29 (RHC)-- Cubans celebrated renowned singer Omara Portuondo's 91st birthday on Friday, October 29th. Nicknamed 'La novia del feeling' and Diva of Buena Vista Social Club, Omara Omara was born on October 29, 1930 in Havana.
Throughout her long, successful artistic life, spanning over 70 years, Omara has received numerous awards inside and outside Cuba, including the National Music Prize, Heroine of Labor of the Republic of Cuba, Saint Bois City Hall Award in France, the Gold Medal for Merit in Fine Arts granted by the Spanish Ministry of Culture and Sports, the Latin Recording Academy Award for Musical Excellence, and was also named International Ambassador of the International Red Cross in 2004.
She won again a nomination to the Latin Grammies this year in the category of Best Tropical Song for her tune 'Bolero A La Vida', which she sings as a duet with Guatemalan singer-songwriter Gaby Moreno.
At the age of 91, Omara remains very active, offering her art, delighting her followers on the island and abroad, mainly through virtual concerts due to the Covid-19 pandemic, accompanied by Orquesta Failde. More recently, and with the relaxation of measures, she embarked on a European tour, accompanied by pianist and composer Roberto Fonseca.