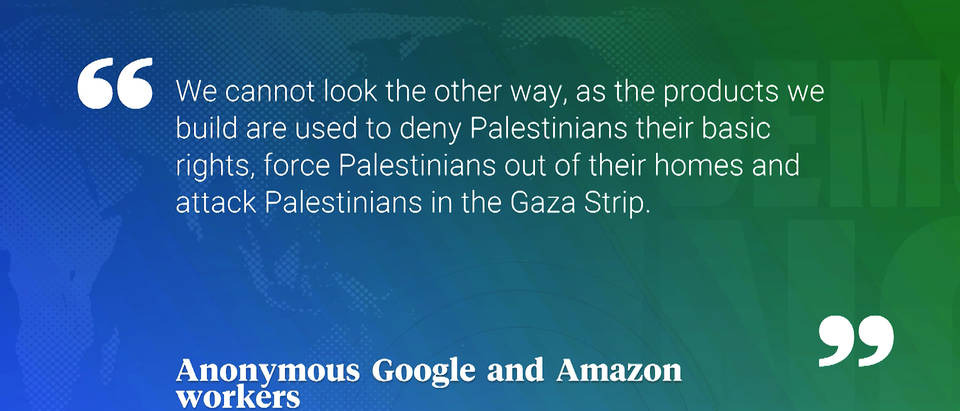 Workers at Google and Amazon protest contract with Israel​​
New York, October 14 (RHC)-- Anonymous workers at Google and Amazon are speaking out against their employers' contracts with the Israeli government. Known as Project Nimbus, the $1.2 billion agreement will provide cloud services to the Israeli military and other government agencies.  
The unnamed workers write: "We cannot look the other way, as the products we build are used to deny Palestinians their basic rights, force Palestinians out of their homes and attack Palestinians in the Gaza Strip." 
As of Tuesday, over 90 workers at Google and over 300 at Amazon signed on to the letter.