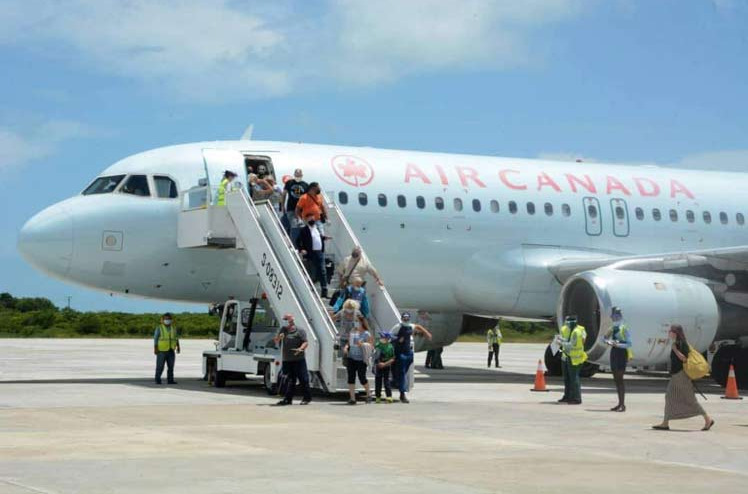 Ottawa, October 19 (RHC)--The airline Vacances Air Air Canada has announced it will increase in its flights to Cuba, the island's tourism counselor in Ottawa, Carmen Casal, confirmed on Twitter.
Starting on November 6, the company will travel from Montreal to Varadero, north of the western province of Matanzas, and the next day will fly to the same destination from Toronto, the executive informed.
She also said that both departures to the Caribbean island's most famous beach resort, located some 140 kilometers east of Havana, will be maintained regularly once a week.
Vacances Air Canada is already making trips to Cayo Coco in the Jardines del Rey tourist pole in the northeastern Cuban archipelago center.
Since July 1, Cuban authorities have opened some spaces to international tourism under strict security protocols. On September 4 they announced the resumption of Canadian tourists' arrival, the primary issuing market to the island.
Before the COVID-19 pandemic, Cuba was receiving more than four million foreign visitors per year, but it suspended all tourist operations in March as a protection measure.
Seven months later, hotels reopened to serve travelers after obtaining certification from the Ministry of Public Health to ensure guests' health.
All of Cuba's international airports are currently open, except Havana's Jose Marti International,  which operates exclusively for humanitarian and cargo flights.