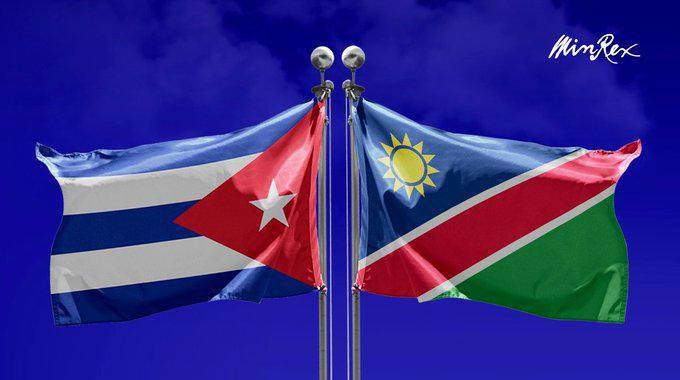 banderas
Havana, March 22 (RHC) -- Cuban President Miguel Díaz-Canel Bermúdez congratulated on Sunday the people and government of Namibia on the 31st anniversary of that nation's independence and the establishment of bilateral relations. 
On Twitter, the president also thanked them for nominating the Cuban contingent of internationalist doctors Henry Reeve for the Nobel Peace Prize. 
The President of the National Assembly of People's Power, Esteban Lazo Hernández, also joined the greeting on the occasion of the emancipation date in a letter sent to his counterpart Peter Katjavivi. 
In the letter, Lazo highlighted the historical ties of brotherhood and solidarity between the two peoples, the Cuban Parliament's website reported. 
Namibia won its independence from South Africa on March 21, 1990, to which the internationalist military aid provided by Cuba to the African continent contributed.