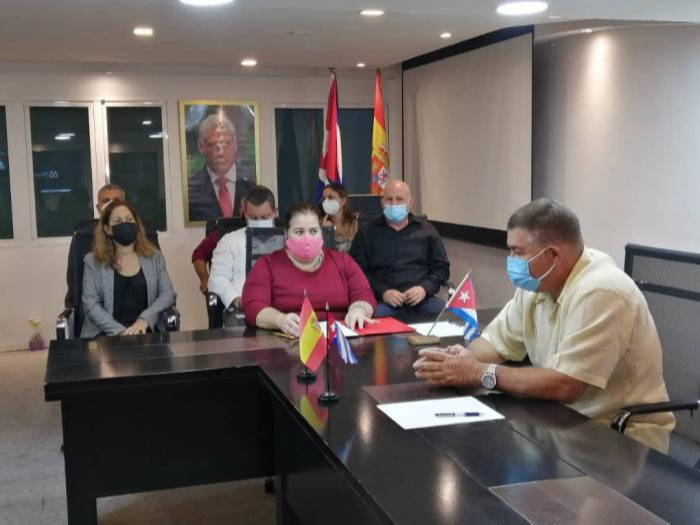 Havana, January 15 (RHC)--  The state-owned Water Works Maintenance and Repair Company and the Spanish electrical supply company ERKA have partnered to provide comprehensive services to water and sanitation systems in Cuba and other countries.
 According to a press release issued by the Cuban Ministry of Foreign Trade and Investment (MINCEX), the International Economic Association (IEA) Hidrosistemas y Automatismo "will provide integral services to water and sanitation systems."
It will also offer these services to other systems "linked to the protection, automation, and control of technological processes and pumping systems in Cuba and abroad."
The agreement also includes all the activities necessary for these purposes, such as diagnosis, construction, repair, rehabilitation, assembly, start-up, and after-sales services,and network and installation guarantees.
Manuel Eloy Domínguez Morales, a specialist from Water Works Maintenance and Repair Company, explained that this association would function as "a technical, commercial and logistic management center" based in Havana for the promotion, control, and contracting of integral services.
He added the services of the AIE Hidrosistemas y Automatismo include "the manufacture and repair of electric panels for the protection and automation of all systems", to encourage solar pumping systems and the use of renewable sources, and the creation of hybrid systems that guarantee water supply.