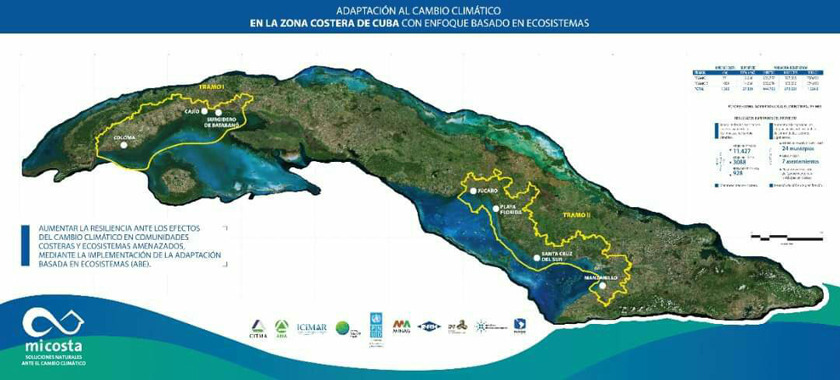 Havana, February 22 (RHC)-- The international project "Coastal Resilience," which seeks to rehabilitate areas affected by climate change, will be extended to Cuba's southern coast, the Cuban News Agency reported.
The program, which has been implemented on the northern coast of the island, is part of the global initiative My Coast and is financed by the Cuban government and the Green Climate Fund.
"Coastal Resilience" has actions to improve water quality, health, and welfare of coastal settlements.
Its fundamental pillars are the recovery and conservation of the habitats that protect the coast, the preparation of local governments and inhabitants of the communities, and the strengthening of the regulatory system, explained Alejandro González, coordinator of that program in the central province of Ciego de Avila.
According to the specialist, its application in Cuba's southern coast will take eight years of investment and 22 years of maintenance. It will benefit about 1.3 million people, residents of seven marine settlements, and 24 municipalities.
The program will intervene in areas of the southern coast of the provinces of Pinar del Río, Artemisa and Mayabeque, in its first section, and Ciego de Avila, Camagüey, Las Tunas and Granma, in its second section. In these areas, it will seek to rehabilitate swamp forests and grasslands, mangroves, and coral reefs affected by climate change and create capacities in the inhabitants of these coastal communities to "adjust to the prevailing environmental conditions on the planet."