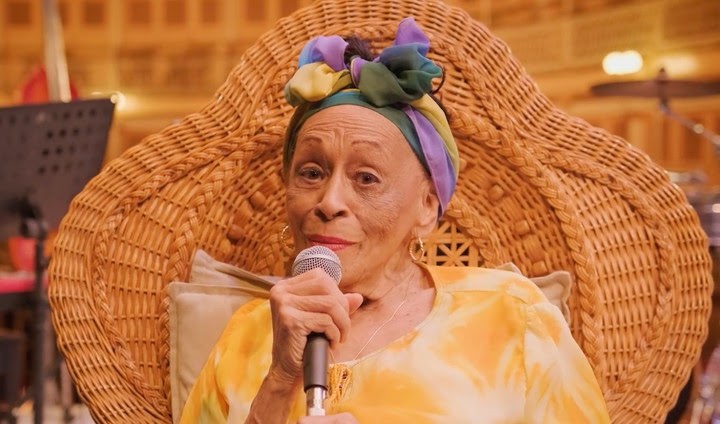 Omara Portuondo
Havana, February 16 (RHC)--Cuban singer Omara Portuondo is immersed in the recording of a new album, from home, in times of the Covid-19 pandemic. Omara –the diva of Buena Vista Social Club- expects to release the new musical production in time to celebrate her 90th birthday.
Omara was born on October 29, 1930, and numerous activities are marking her 90th birthday year.
With musical production by Guatemalan Gabi Moreno, the new album will include the collaboration of Failde orchestra. Omara's son, Ariel Jiménez Portuondo is the executive producer.
Other actions to celebrate the 90th birthday of the multiple-award-winning artist include a documentary on her life and an homage-paying concert.
Omara said that as soon as the epidemiological situation allows, she will embark on a farewell international tour.
In times of Covid-19, Omara has remained very active on social media, offering her art and delighting her Cuban and foreign fans. In May 2020, she released her latest album 'Mariposa' on Streaming Cuba.
She has participated actively in the campaign of concerts online, organized by the Cuban Music Institute, the Cuban Ministry of Culture, and the Radio and Television Institute to promote the work of Cuban musicians, and promulgate positive messages, urging people to comply with measures in place to stop the spread of Covid-19, thus protecting themselves and their loved ones from the deadly disease.