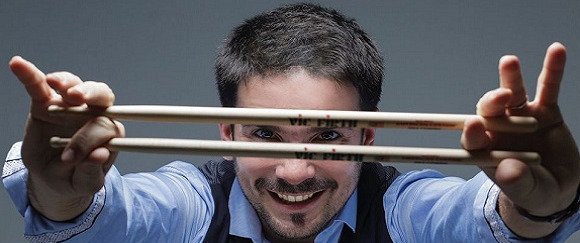 Ruy Adrián López Nussa
Havana, May 22 (RHC)-- Cuban composer, pianist and percussionist Ruy Adrián Lopez Nussa won this year's Cubadisco Prize for Best First Work for his album 'Dos Lenguajes.' Released under Bis Music label, the album shows the versatility of this young exponent of Cuba's contemporary jazz scene.
Earlier this year, Ruy Adrián López-Nussa, won the 4th Tete Montoliu Jazz Composition Contest, sponsored by the Spanish General Society of Authors and Publishers (SGAE), with his work entitled 'A Lyle', an ode to American jazz pianist and composer Lyle Mays.
Guest artists who collaborate in 'Dos Lenguajes' include two other members of the López-Nussa family of virtuoso musicians, Ruy's brother --jazz pianist Harold López-Nussa and their uncle, pianist and composer Ernán López-Nussa, and also virtuoso pianist Aldo Lopez Gavilan.