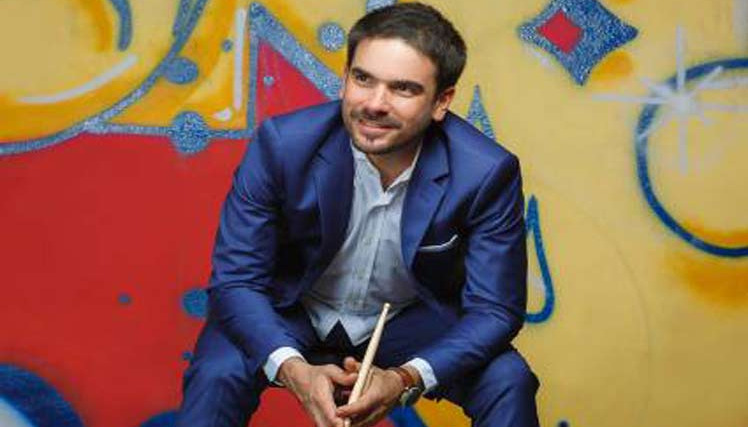 Cuban composer, pianist & percussionist Ruy Adrián López-Nussa
Havana, April 14 (RHC)-- Cuban composer, pianist and percussionist Ruy Adrián López-Nussa is the winner of this year's 4th Tete Montoliu Jazz Composition Contest, sponsored by the Spanish General Society of Authors and Publishers (SGAE).
López-Nussa was competing against Spanish jazz composers Pablo Gutiérrez and Juan Méndez, and Uruguayan Fernando Michelin. The jury had selected the four finalists from among 150 submitted works.
The Cuban artist, a young exponent of Cuba's contemporary jazz scene, submitted his work entitled 'A Lyle', an ode to American jazz pianist and composer Lyle Mays. In it, the young Cuban musician shows his master of both, drums and piano.
For the final stage of the contest on April 9th, the jury watched the finalists, as they performed online live.
In statements to the press, Ruy Adrian Lopez-Nussa said this prize would boost his career as a composer. He noted that two other Cuban musicians before him have won the coveted prize and mentioned Alain Perez and Ernan Lopez-Nussa.
Several Cuban cultural institutions, among them the National Association of Cuban Writers and Artists (UNEAC) have congratulated Ruy Adrian Lopez-Nussa, a young talent who has already performed at some of the world's top jazz venues, including the Blue Note Jazz Club in New York and Beijing, the Montreal Jazz Festival, the Cotton Club in Tokyo and the Montreaux Jazz Festival. He has also shared onstage with such renowned artists as Omara Portuondo, Miguel Zenon, Carlos Varela and Dave Matthew.
Founded in 1999, the Tete Montoliu Jazz Composition Contest pays homage to Vicente Montolíu Massana, better known as Tete Montoliu --a jazz virtuoso from Catalonia, Spain, who despite being born blind, developed a long, fruitful career in jazz.