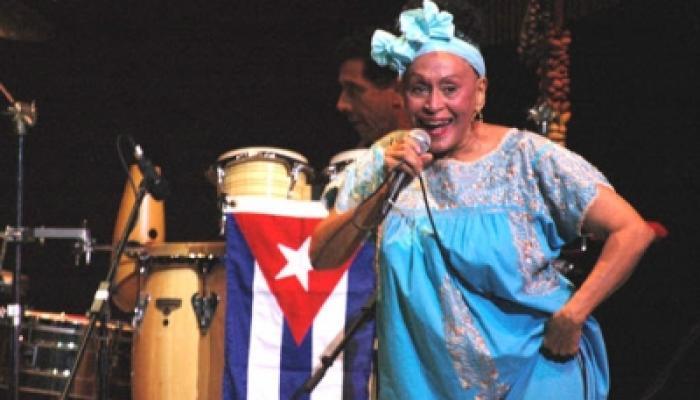 Havana, June 8 (RHC)-- Cuban singer Omara Portuondo, known internationally as the Diva of Buena Vista Social Club, will perform in Spain in the framework of Fila U Festival, set for July 2nd through the 30th.
Organizers said Omara's performance, scheduled for July 25th, is among the festival's most awaited for event.
Other highlights include performances by Spanish jazz saxophonist Perico Sambeat, who will play pieces from his latest álbum Plays Zappa: the return of Rock'n'press band, after a ten-year absence from big stages.
The festival's program includes also Tempest Project, a version of The Tempest - a play by English playwright William Shakespeare, directed by Peter Brook, who is considered himself one of the greatest British living theatre and film directors.
The dance company directed by Israeli choreographer Sharon Fridman will present the show entited 'Dosis de paraíso', which explores love and inter-personal relations in the digital era.
Opera will feature prominently on July 23rd and 24th with the piece 'La serva padrona', by Italian violinist and organ player Giovanni Battista Draghi, a co-production with the chamber orchestras of Mallorca and Menorca.