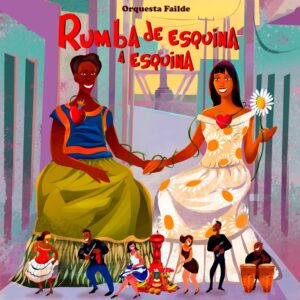 Orquesta Failde
Matanzas, October 29 (RHC)-- Cuba's Orquesta Failde has just released a new single entitled 'Rumba de esquina a esquina', mixing son, rumba and conga.
The band was created in 2012 by flute player Ethiel Failde, the great-grandson of Cuban musician and composer, Miguel Faílde, creator of the first danzón tune entitled 'Las Alturas de Simpson' in the late 1800s.
Written by Pedro Pablo Cruz, with arrangements by Reinier Cobos and Roldany Hernández and production by Ethiel Failde, himself, the new single by Orquesta Failde 'Rumba de esquina a esquina' is now available on the Cuban music platform Sandunga and the Facebook cannel of Cuba's record and musical editions Company EGREM.