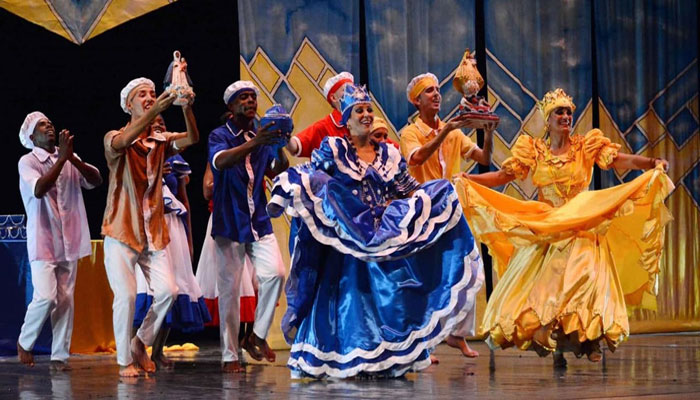 Camagüey, December 22 (RHC)-- The 10th edition of Olorum Festival of folk dance began Tuesday in eastern Camaguey province, organized by Folk Ballet Company of Camagüey.
Running through December 23rd, the program includes presentations in theaters, parks, and squares, as well as academic sessions and dance workshops.
This year's edition celebrates the 30th anniversary of the Camagüey Folk Ballet Company (BFC) - directed by Reinaldo Echemendía Estrada. It is also dedicated to first dancers Elsa María Avilés and Janixe del Rosario Jiménez.
The performance of Teatro de Luz, with its representation of the living orishas statues, and the exhibition of ritual pieces, at the Santa Cecilia Convention Center, also stand out among the attractive proposals of the 10th edition of Olorum Festival.
Participating companies include Babul Folk Dance Company from Guantanamo province, Danza del Alma from Villa Clara, and JJ Traditional Dance Company from Havana.
The president of the Olorum Festival, Reinaldo Echemendia, stated that this type of event is an opportunity to enhance the values of traditional culture and folklore as expressions of Cuban identity.