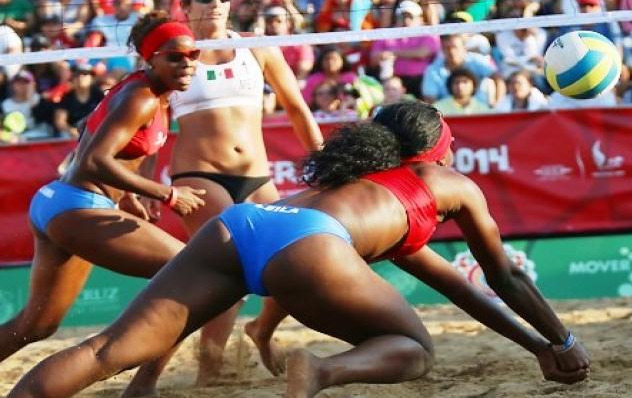 Cuba's beach volleyball duo advances in Cancun tournament
Cancun, April 23 (RHC)-- The Cuban beach volleyball duo of Lidianny Echevarría and Yanileydis Sánchez achieved on Thursday their second victory in the second stop of the beach volleyball tournament in Cancun, by defeating in two sets (21-12, 21-19) the Colombians Andrea/Gorda.
On the same day, the second Cuban duo had defeated the Lithuanian duo of Dumbauska and Grudzinskaite, also in two sets.
Meanwhile, Cuba's top duo of Leila/Mailen was eliminated by the Dutch Schoon/Stan.  The two Cuban pairs are preparing for the Norceca Pre-Olympic and made their debut in the World Tour the previous week in the first phase of Cancun, where they won against several world-class couples.