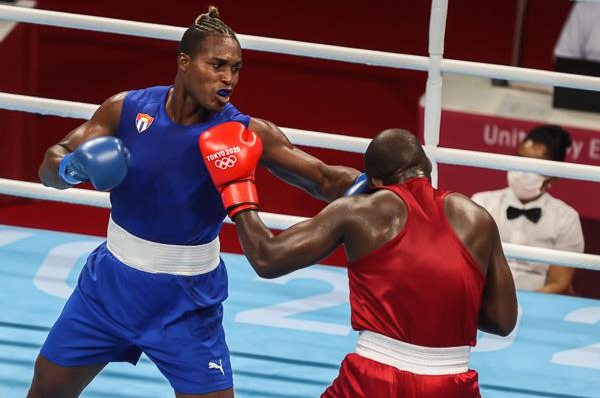 Julio Cesar la Cruz defeated Kenyan Ajowi Elly Ochola. Photo/Granma.
Tokyo, July 27 (RHC)-- Cuban boxer, Olympic champion and four-time world champion, Julio Cesar la Cruz scored a victory on Tuesday at the start of the boxing day of Tokyo 2020.
La Cruz made his debut in the new 91 kilogram category and beat the unknown Kenyan Ajowi Ochola 5-0 with comfortable scores.