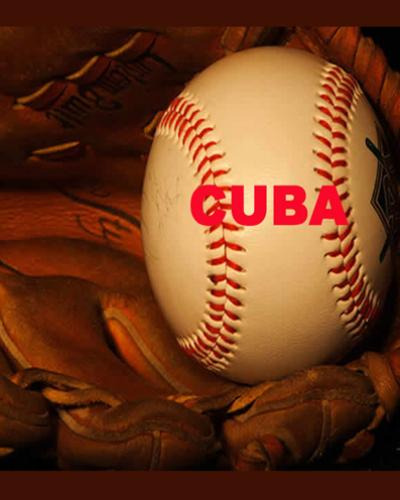 Cuban baseball team travels to Mexico on Tuesday for the U-23 World Baseball Championship
Havana, September 21 (RHC/JIT)-- With two changes in the initially announced roster, the team that will represent Cuba in the III Under-23 Baseball World Championship, which will start on Wednesday in the state of Sonora, travels to Mexico on Tuesday.
The Cuban Baseball Directorate informed that the last players to sign up were outfielder Reinaldo Lazaga and pitcher José Eduardo Santos, from Pinar del Río, in place of Darlin Luis Jiménez and Luis Enrique González, from Cienfuegos.
Thus, the distribution of the boys under the command of Eriel Sanchez was three catchers, six infielders, four outfielders and 11 fielders.   
The tournament will host the Island's representative team in Ciudad Obregón, the site of a group A also made up of the Czech Republic, the Dominican Republic, Germany and Taipei of China.
In Hermosillo, Colombia, South Korea, the Netherlands, Nicaragua, Panama and Venezuela, members of group B, will also compete in the super round, which will be contested by the first three of each group. That will take place from September 29 to October 1, to give way to the final on the following date.
Cuba's debut will be against the Dominican Republic on the opening day, before facing defending champion Mexico (24th), Chinese Taipei (25th), Germany (26th) and the Czech Republic (27th).
CUBAN TEAM
Catchers (3): Andrys Pérez García (MTZ), Iván Prieto González (GRA) and Loidel Rodríguez Peralta (SSP).
Infielders (6): Guillermo García García (GRA), Diasmany Palacio Rodríguez (SSP), Rangel Ramos Pozo (MAY), Miguel Antonio González Fuentes (GRA), Yandy Yánez Nembhard (CMG) and Rodoleisi Moreno González (SSP).
Outfielders (4): Loidel Chapellí Zulueta (CMG), Geisel Adriano Cepeda Lima (SSP), Yuddiel González Torres (CAV) and Reinaldo Lazaga Hernández (PRI).
Pitchers (11): Bryan Anthony Chi Montoya (HAB), Jonathan Carbó Campoalegre (IJV), Frank Abel Álvarez Díaz (PRI), Naikel Yoel Cruz Zaldívar (MTZ), Dariel Fernández Baz (PRI), Marlon Vega Travieso (MAY), Kelbis Rodríguez León (GRA), Luis Danys Morales Aguilera (SSP), Ubert Luis Mejías Rodríguez (SCU), Yeniel Alberto Zayas Londres (IJV) and José Eduardo Santos Esclante (SSP).