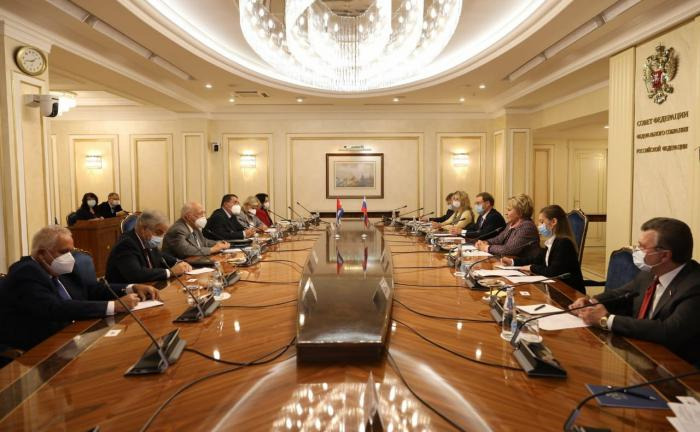 Cuban Deputy Prime Minister holds talks with Russian counterparts.
Moscow, September 22 (RHC)—Cuban Deputy Prime Minister Ricardo Cabrisas Ruiz, is visiting the Russian Federation to evaluate bilateral economic, commercial, financial and cooperation relations.
Cabrisas will participate in the meeting of co-chairs of the Cuba-Russia Intergovernmental Commission and in a virtual meeting of the Eurasian Economic Commission, where Cuba will address its application to obtain the status of Observer State of the Union.
In the dialogue with the President of the Council of the Federation of the Federal Assembly of Russia, Valentina Matvienko, Cabrisas explained about the economic situation of Cuba, worsened by the reinforcement of the US blockade and by the health situation caused by the scourge of the COVID-19 pandemic.
The Vice-Prime Minister also had an exchange with directors of the companies ARTK and VeyaInvest, to explore bilateral businesses.