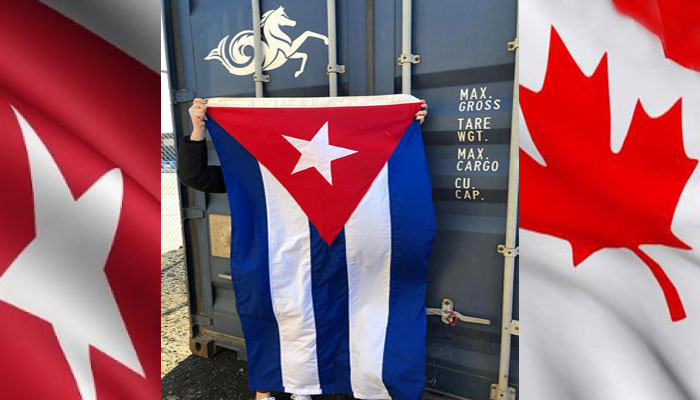 Havana, February 3 (RHC)-- A donation of hospital equipment and various medical supplies, such as sanitary hygienic material and consumables, arrived at Mariel's port, in western Cuba, sent from Canada by organizations and organizations individuals.
The container left on January 25 from the port of Halifax, Canada, with a cargo valued at 586,323 Canadian dollars, which exceeds the initial goal of the project, which is already organizing a second shipment, announced the Cuban website Nación y Emigración.
The "Juan Gualberto Gómez" Association of Cubans Residing in Toronto, solidarity organizations, Canadian institutions, and a group of individuals, undertook the "Yes for Cuba" project since September 3, 2020, to send medical supplies in the face of the COVID-19 pandemic and amid the reinforcement of the U.S. government's blockade against the island.
The objective was achieved thanks to the management and activism of the board and members of the "Juan Gualberto Gómez" Association in Toronto, with contributions from NJT Toronto, Paul's Transport Inc, Calea LTD, Plaza de la Dignidad Montreal, Hope and Healing, Cuba Canada Friendship Association, Morteza Gorgzade, Medical Supplies Inc, Norman Karkada and doctors Pedro and Kenia Mateus, José Orozco, Tania and Alessandro Capano.
After sealing the donation, last November 28, the Association published on its digital platform: "The star of our flag will not fade, it will shine forever as long as there are Cubans and friends of Cuba who work to unite and with love for the good of our Homeland".