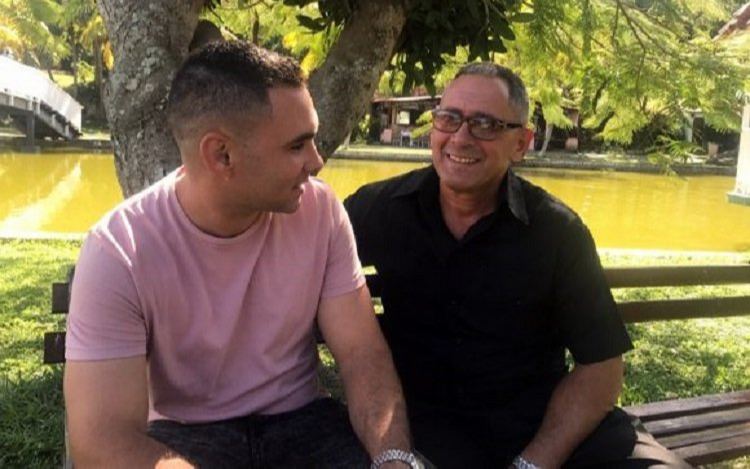 Elian Gonzalez, now 27, in a recent photo with his father, Juan Miguel Gonzalez. @PresidenciaCuba Photo
Havana, June 28 (RHC) Cuban local media on Monday recalled the return to the island 21 years ago of Elian Gonzales Broton.
The six-year-old boy was returning to his homeland after losing his mother in a shipwreck, being kidnapped in the U.S. state of Florida, and after seven months of legal and political disputes between the nations separated by 90 miles.
The historic leader of the Revolution, Fidel Castro, knew that in more than 40 years, Washington had never acceded to a legal request of that nature, so the return could only 'be achieved through an intense political battle and national and international public opinion, the statesman would emphasize.
And so it happened. On December 5, in front of the Washington Interests Office in Havana, hundreds of young people protested against the child's detention, a prelude to what would later become massive marches and open rallies in different cities of the country.
Elian is now 27 years old and resides in his hometown of Cardenas, Matanzas.