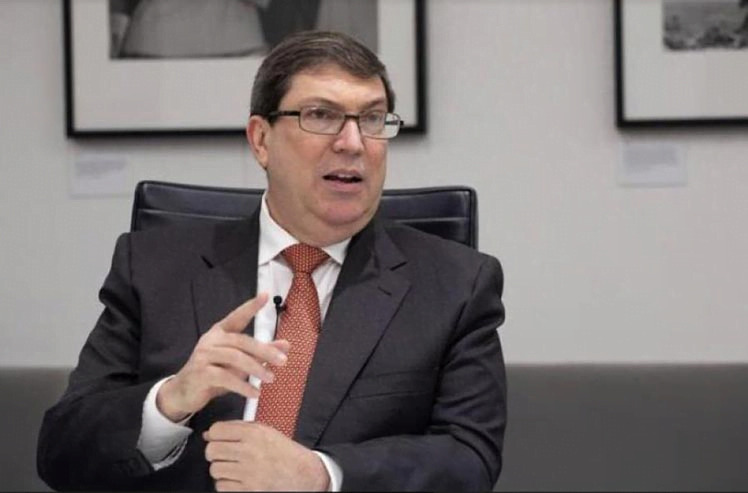 Cuba's FM, Bruno Rodriguez Parrilla.
 Havana, October 13 (RHC)--The United States government is employing a multidimensional strategy against Cuba, including economic pressure and financing those who support its destabilizing agenda, Foreign Minister Bruno Rodríguez denounced.
The U.S. is combining a policy of maximum pressure to suffocate Cuba and a brutal disinformation campaign, with the financing and open promotion of those who lend themselves to its destabilizing agenda of 'regime change,'" the foreign minister wrote on Twitter.
The official also shared an editorial from Granma, the most widely circulated newspaper in the country, which reveals the objectives of a march called for next November, whose organizers have proven links with subversive organizations or agencies financed by the U.S. government. On Tuesday,  several municipal authorities of the Caribbean island denied the authorization requested through communiqués that evidenced its illicit purposes and double standards.
In its editorial, the official organ of the Communist Party of Cuba took up Article 45 of the Constitution, according to which 'the exercise of people's rights is only limited by the rights of others, collective security, general welfare, respect for public order, the Constitution and the laws.