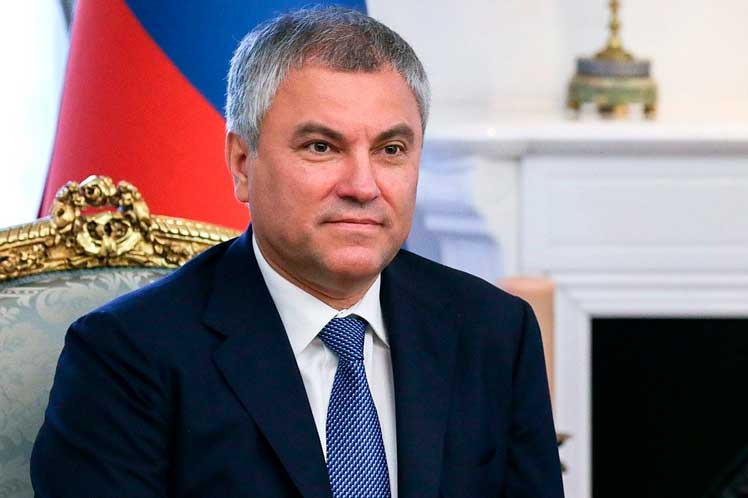 Viacheslav Volodin.
Havana, February 22 (RHC)-- The president of the Russian State Duma (lower house), Vyacheslav Volodin, will begin an official visit to Cuba this Wednesday, the website of the National Assembly of People's Power of the Caribbean island nation reported.
According to the publication, the Russian politician will stay for two days. His visit's purpose is to strengthen bilateral cooperation and inter-parliamentary ties.
The president of the Parliament, Esteban Lazo, will receive the visitor and the delegation accompanying him and will hold official conversations, the press release highlighted.
After completing his visit to the island, the head of the Russian State Duma will travel to Nicaragua, where he will address the National Assembly of that country, the Eurasian country's parliament recently announced.
This will continue the development of the inter-parliamentary dialogue, affected in recent years by the limitations caused by the Covid-19 pandemic.
Russian Deputy Prime Minister Yuri Borisov recently traveled to these countries and to Venezuela to discuss optimizing bilateral trade and promoting economic cooperation between the countries.
On January 26, Russian Foreign Minister Sergey Lavrov noted that President Vladimir Putin agreed to expand strategic cooperation in all areas during exchanges with Cuba, Nicaragua, and Venezuela.