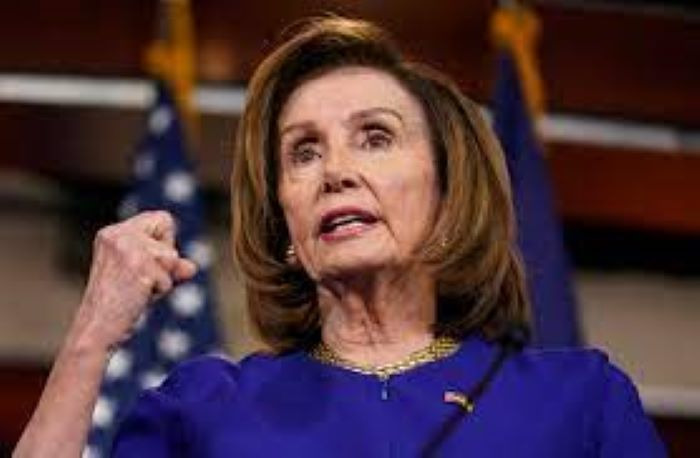 Nancy Pelosi
San Francisco, June 3 (RHC)-- Constituents and concerned individuals residing in the Bay Area in the United States have published an open letter to the Speaker of the U.S. House of Representatives, Nancy Pelosi, urging her to use her influence to make sure President Joe Biden moves towards normalizing relations with Cuba.
In the text, published in the San Francisco Examiner under the title  Speaker Pelosi, Let Cuba Live, the signatories call on Pelosi to use her power as a national leader to urge President Biden to reverse the 243 coercive measures that the Trump administration added to the long-standing blockade.
The letter is being published right before the June 7 election, where Nancy Pelosi is on the ballot for the primary. It also comes the week before the Summit on the Americas taking place in Los Angeles, from which the Biden Administration excluded Cuba, Venezuela, and Nicaragua.
In the letter, its signatories say they are encouraged by the limited steps announced by the administration and stressed that with a stroke of his pen, President Biden could now sign an executive order and roll back all of Trump's measures.
Likewise, they encouraged Nancy Pelosi to open the way for a vote on HR 3625 sponsored by Representative Bobby Rush which would normalize relations with the island, and urged her to listen to her constituents who have energetically endorsed medical cooperation with Cuba.
The open letter's signatories include political activist and scholar Angela Davis, Author Roxanne Dunbar-Ortiz, the President of the San Francisco Board of Supervisors, Shamann Walton, and many other outstanding figures and organizations from the Bay Area.
The document concludes by recalling that under international law, the blockade is considered illegal because it targets the entire civilian population of Cuba. This destructive policy has the U.S. isolated in the global community.
"We call on you to take immediate action to Let Cuba Live, a stand that would amplify the values of the Bay Area and be an enduring part of your political legacy," the letter said.