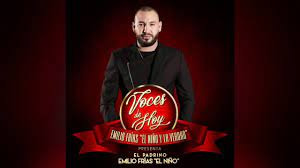 Emilio 'El niño' Frías
Havana, May 2 (RHC) – Celebration this year on Cuban Son Day includes homage-paying actions to renowned local musicians, forums and debates, presentations of CD and virtual concerts by Cuban and foreign exponents of the Cuban genre, which gave rise to and shaped what we know as salsa.
During a press conference at the iconic Hotel Nacional de Cuba, maestro Adalberto Álvarez, the main promotor of the idea and a great exponent himself of Cuban son, recalled that May 8th was declared Cuban Son Day as tribute to the musical genre and two of its greatest all-time exponents, composer Miguel Matamoros and singer Miguelito Cuní.
Adalberto, a composer, pianist, arranger and leader of the band Adalberto Alvarez y su Son thanked classical, jazz and trova musicians, and even personalities from the world of dance and theatre, who supported the decision to declare May 8th –Cuban Son Day, for as Adalberto Alvarez said son deserves a prominent, permanent space in the country's cultural calendar.
He explained that this time, each and every Cuban province will develop their own program of activities to celebrate the date adapted to their specific situation due to Covid-19.
A National Music Award laureate, Adalberto highlighted the presence in and influence of Cuban son on other international genres and expressed confidence the several foreign musicians will travel here every year to celebrate Cuban Son Day alongside Cuban musicians and the people.
The president of the Cuban Music Institute Indira Milagros Fajardo recalled that this year's event is dedicated also to the 110th birthday anniversary of Arsenio Rodríguez, the 120th birthday anniversary of Ñico Saquito, the 100th anniversary of Septeto Santiaguero and the 75th birthday of Eliades Ochoa.
In late April, the Cuban Music Institute launched a communications campaign on social networks, digital platforms, radio and television to highlight son music as an essential feature of Cuban culture and national identity.
Highlights of the campaign leading up to May 8th include the presentations of the album 'Juramento, Antologia Matamorina,' the latest by Ecos del Tivolí, which is nominated to Cuba's Cubadisco Awards in the category of traditional music. There will be also a virtual gala on the 85th anniversary of Conjunto Soneros Camacho, the Pio Leyva Festival, the promotion of the DVD 'Caminos del Son' and the CD 'La Retroguaracha de Ñico Saquito', as well as the daily TV broadcast of concerts by contemporary exponents, who have enriched son music.