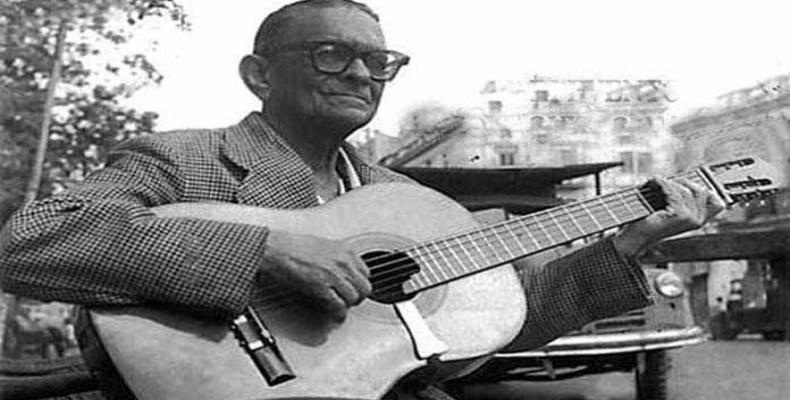 Cuban composer, guitarist, singer Benito Antonio Fernández Ortiz --better known as Ñico Saquito
Havana, May 8 (RHC)-- Cuba's oldest record and musical editions company EGREM has released a new album entitled 'Retroguaracha de Ñico Saquito', by Ray Fernández, Carlitos Lage, Christopher Simpson & Elevación.
Launched in the framework of activities around May 8th --Cuban Son Day, which is celebrated for the first time this year, the musical production is a tribute to composer and guitarist Benito Antonio Fernández Ortiz –better known as Ñico Saquito, on his 120th birthday anniversary.
Considered the greatest exponent of Cuban guaracha-son, Ñico Saquito is the author of all-time hits like 'Me Tenian Amarrado Con P', 'Adios Compay Gallo' and 'María Cristina'. Several Cuban and foreign artists have performed his compositions, notably Benny Moré, Compay Segundo, Ignacio Piñeiro Septet, Cheo Feliciano, Oscar D' León.
In 'Retroguaracha de Ñico Saquito', Ray Fernández boasts of his creativity with new, contemporary versions of these and several other iconic tunes written by the legendary musician.
In statements to the press, he said that at first, he planned to record a double album or even a trilogy to compile as many tunes as possible.
A press release by EGREM states that the musical production aims to demonstrate that the guarachas, guajiras and boleros, written by Ñico Saquito nearly a century ago are still popular today, because they reflect the idiosyncrasy of Cubans.