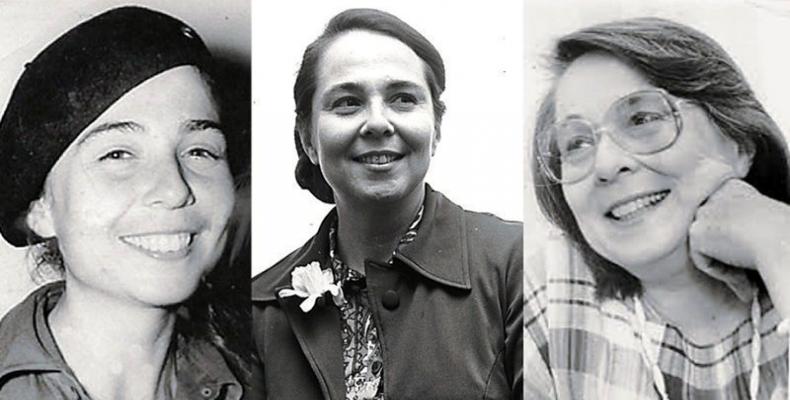 Havana, June 11 (RHC)-- The first Por siempre Vilma Singing Competition will take place on June 18th from Teatro Nacional de Cuba, organized by the Mariana de Gonitch singing academy and the Federation of Cuban Women (FMC).
Osmayda Hernández Beleño, a member of the FMC National Secretariat said the event pays tribute to Cuban heroine Vilma Espín on the 14th anniversary of her death.
The singing competition will serve to highlight Vilma's love for the arts, specifically music. During the competition, students with the Mariana de Gonitch singing academy will perform a total of 16 Cuban songs, among them Siboney, Te doy una canción, Tu nombre es pueblo and La bella cubana.
A jury, presided over by trova musician Marta Campos, is in charge of awarding a Grand prize, First, Second and Third prizes and the FMC will grant a Special prize. The winners will be announced on June 18th.
Vilma Espín died on June 18th, 2007. Also, in her honor, a series of other activities will take place in strict compliance with sanitary measures in place to stop the spread of Covid-19. These include a pilgrimage to the Frank País mausoleum of II Frente Oriental, where her remains are kept, meetings with young FMC delegates, social workers, etc.