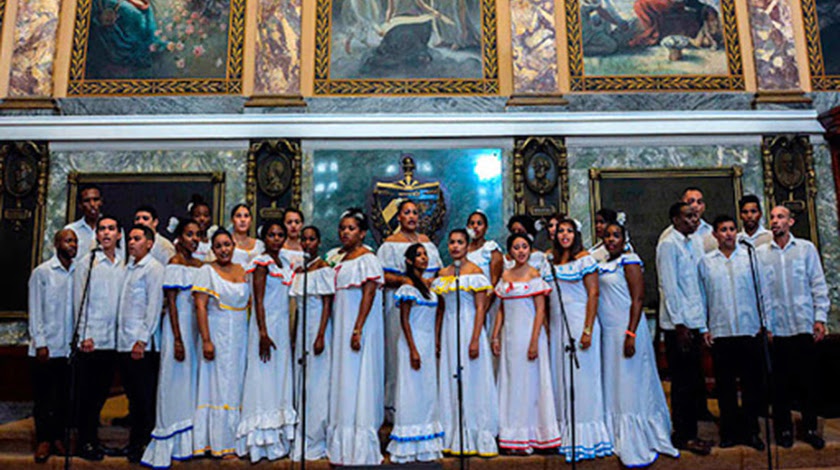 Mariana de Gonitch Singing Academy
Havana, January 21 (RHC)-- The 'Mariana de Gonitch' singing academy and its Company 'Las Voces' of professional singers announced a series of concerts as tribute to National Hero José Martí, on his 169th birthday anniversary this January 28th.
Entitled 'Cuba Martiana', the week-long program, under the direction of maestro Hugo Oslé begins on January 21st and includes performances at different Cuban institutions and neighborhoods across Havana.
The chosen repertoire includes texts written by José Martí himself set to music, and Cuban classics like 'La rosa blanca', 'Canto rebelde', 'El mambí' and 'La Guantanamera'.
The director of the José Martí Office Eduardo Torres Cuevas Torres pointed to a broader campaign that extends to January 2023 on the 170th birthday anniversary of the Cuban National Hero. It will conclude with the 5th International Conference 'For World Balance' on the validity of Martí's thinking in today's world.