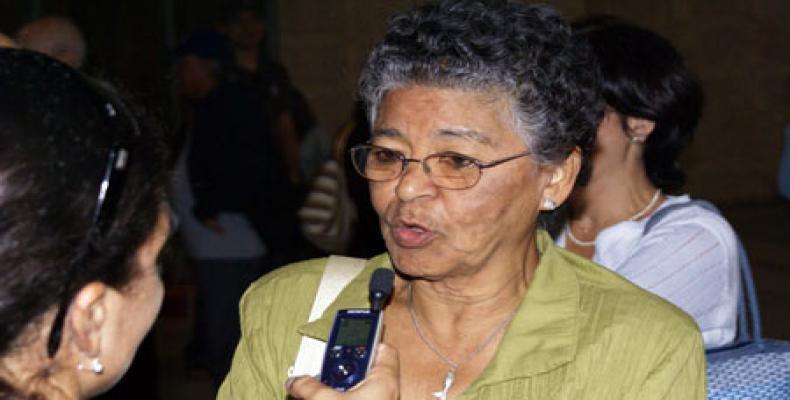 Havana, Sept. 30 (RHC)-- A new exhibition by Cuban artist Lesbia Vent Dumois –winner of the National Visual Arts Prize in 2019—was inaugurated this Thursday, September 30th, at the Cuban Art building of the National Fine Arts Museum in Havana.
Entitled 'Memorias' (Memoirs), the exhibition comprises some 40 pieces by the artist, featuring different styles: drawing, painting, sculpture, using unconventional materials and mixed techniques.
Organized by the National Council on Fine Arts, the exhibition proposes an approach to the artist's inner world with works created between 1960 and 2020.
The curatorial concept grants special notoriety to the way in which Lesbia addresses issues such as women's role in society. She pays tribute to women who have contributed to human development from the most diverse fields of life. Featured women include Isidora Duncan, Violeta Parra, Tina Modotti, Frida Karlo, among others.
Besides her vast creative work, Vent Dumois served as Director for Fine Arts at Casa de las Américas in Havana from 1980 to 1993. She is the current Vice President of the prestigious cultural institution.
Other prizes include the first edition of the National Curators Prize in 2000, the First Prize of the International Print Biennial Cracow'1972, in Poland and the 1996 Alejo Carpentier Medal, granted by the Council of State of the Republic of Cuba.
Creations by Lesbia Vent Dumois can be found at Casa de las Américas, the Collection of Engravings, in Berlin, Germany, and Museo de la Solidaridad, in Santiago de Chile.