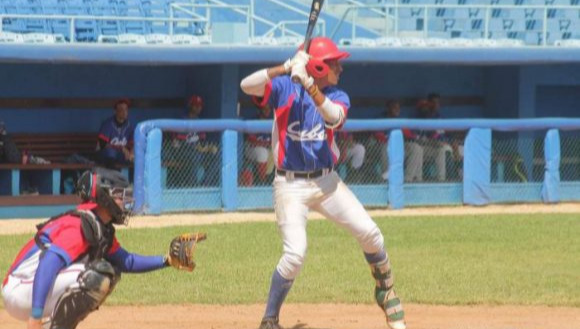 Training of the U-23 team.   Photo: Boris Luis Cabrera
Havana, October 7 (RHC)-- Next Monday, October 11th, Cuba will call up 27 baseball players under the age of 23 to compete for a spot on the team for the first Pan American Junior Games, which will kick off on November 25 in Cali, Colombia.
Twenty of them will gather at the Latin American Stadium in the capital to begin training and the other seven (participants in the recently concluded World Cup of the category) will join a week later.
The list of those called up has not yet been made official, but it is expected that several Cuban baseball talents will be called up, along with many of the 12 players who returned from the team that took fourth place in the recent World Cup in Mexico, including the promising Guillermo Garcia, starter and captain of the national team, and pitchers Frank Abel Alvarez, Marlon Vega and Naykel Cruz.
The junior Pan American team will be made up of 22 players.