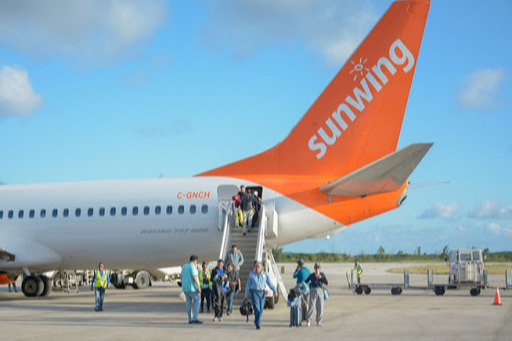 Sunwing Airlines resumes flights to Cuba from Canada
Matanzas, December 16 (RHC)-- The Canadian company Sunwing Airlines has resumed flights to the Juan Gualberto Gómez International Airport, in the western Cuban province of Matanzas.
Randy Navarro, operations coordinator of Sunwing, told Prensa Latina news agency that the itineraries departed from Montreal and Toronto with arrivals at 12:15 and 2:50 p.m. local time, respectively.
More than 350 vacationers traveled from Canada to enjoy the nearby resort of Varadero, considered the second best beach in the world by international surveys, and the largest sun and beach center in Cuba.
With the presence of Sunwing, which will have two Sunday flights, the airline will fly 80 percent of Canadian vacationers to Varadero.
After the restart of arrivals beginning on October 24th, the airport maintains strict biosecurity protocols and complies with all health procedures for passengers and crews, including PCR tests to indicate the presence of the SARS-CoV-2 coronavirus.
Since its reopening, this airport has received passengers from the Aeromar and Viva Aerobus lines from Mexico; TUI UK (Germany-United Kingdom); Condor, Germany; and the Canadians Air Transat, and Air Canada.
Located between this territorial head and the Varadero resort, this is the second most important airport in Cuba for its income and aircraft movement, and it is an alternate to the José Martí airport in Havana.
According to statistics from the civil aviation authorities, with 31 years of service, more than 30 percent of visitors arrive to the island through the Juan Gualberto Gómez International Airport.