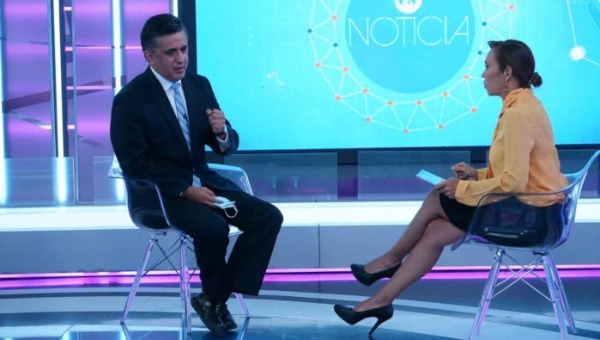 Llorenti highlighted the good control of the coronavirus pandemic by Venezuela, Cuba and Nicaragua. | (Photo: @ALBATCP)
Caracas, March 4 (RHC)-- The executive secretary of the Bolivarian Alliance for the Peoples of Our America-People's Trade Agreement (ALBA-TCP), Sacha Llorenti, announced on Wednesday the creation of a Vaccine Bank for member countries of the initiative that require them.
Interviewed by teleSUR, Llorenti affirmed that ALBA-TCP "goes against the neoliberal model", which turns everything into a commodity, as they have done with the vaccine against Covid-19, which they have made "a hoarding commodity."
"What ALBA is doing in response to this need is to create a vaccine bank so that countries can use it in case of need, it has created a humanitarian fund for the Eastern Caribbean countries that are part of the alliance so that they can acquire vaccines", said the former Bolivian ambassador to the United Nations.
The official gave as an example that China made a donation of vaccines for Dominica, which were delivered by means of an air bridge in which the Venezuelan state airline Conviasa participated and supported by the ALBA Bank  "We have demonstrated with facts that other ways of relating with each other are possible", he reiterated.
He stressed that "the pandemic has exposed how the neo-liberal system works, the weaknesses of the multilateral system, and why strong States that prioritize health are necessary."