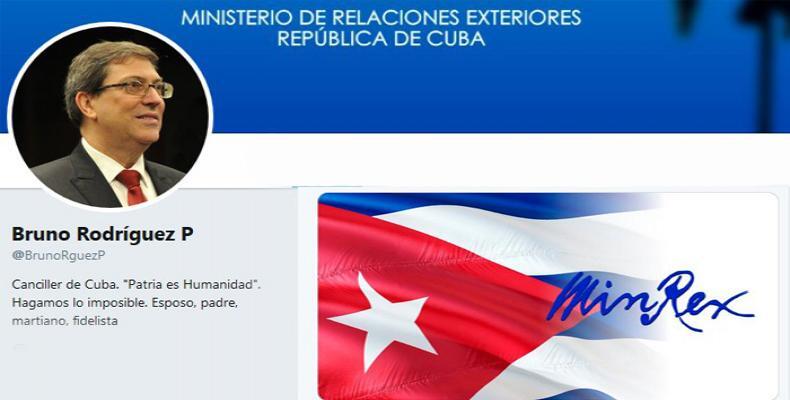 Havana, October 12 (RHC)-- Cuban Foreign Minister Bruno Rodríguez says that our country will continue to defend dialogue and cooperation in favor of the rights of all people.
On his account on the social network Twitter, the Cuban foreign minister also highlighted the achievements of Cuba, supporting its candidacy and election to the UN Human Rights Council (HRC).
"The results of #Cuba in the promotion, protection and realization #DDHH supports its candidacy and election to the Human Rights Council.  We will continue to conduct ourselves with our own voice, advocating for dialogue and cooperation, in favor of all rights for all people," he wrote.
Cuba recently presented its candidacy to the HRC for the period 2021-2023, because of the palpable results in the sectors of health, education, scientific-technical, culture... "and at a time when the enemies of the Revolution are determined to discredit the social and humanist work that we have built."