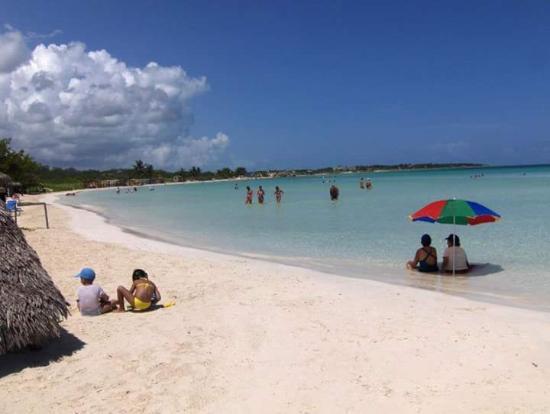 Russian tourists will be arriving at Cayo Coco
Ciego de Avila, Cuba, 4 Nov (RHC)-- The international airport of Cayo Coco will receive Thursday the first Russian tourists who will arrive in Cuba in the post-Covid-19 recovery stage.
Motivated by the natural charms and the Jardines del Rey resorts' safety, travelers will arrive on an Aigle Azur airline flight. They will be greeted with all the hygienic and protective measures.
At the air terminal, certified by the International Health Control, travelers will have a PCR test and temperature taken to rule out the new SARS-CoV-2 coronavirus's presence.
Located on the northern coast of Ciego de Avila, the resort region resumed international tourism operations in early September and has received two weekly flights from Montreal and Toronto by the airline Air Canada.
Accredited as a safe and reliable destination, with strict hygienic protocols to protect travelers and workers from a possible contagion of Covid-19, the Jardines del Rey archipelago has 25 hotels and 9,742 rooms in Coco and Guillermo keys.