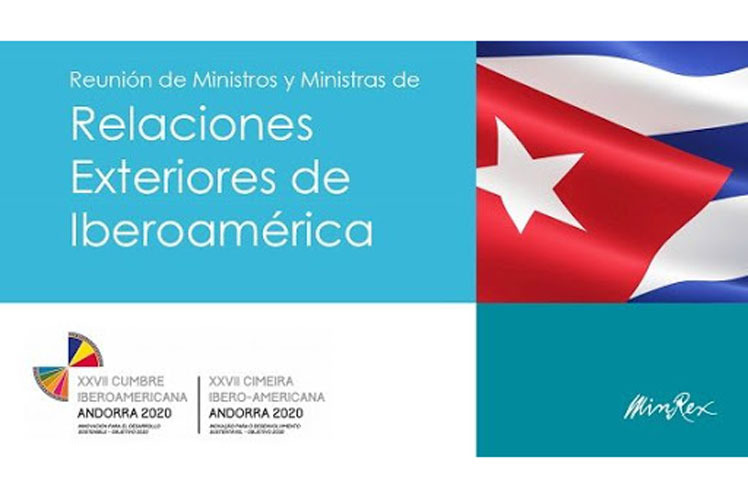 Havana, November 30 (RHC)-- Cuban Foreign Minister Bruno Rodríguez will participate Monday in the Special Meeting of Foreign Ministers of the Ibero-American Conference.
According to a note from the Ministry of Foreign Affairs, the meeting will be held virtually under the theme Innovation for Sustainable Development-Objective 2030. Ibero-America is facing the challenge of the Coronavirus.
The representation of the Caribbean nation also includes the First Vice Minister of Foreign Trade and Foreign Investment, Ana Teresita Gonzalez, who is responsible for cooperation programs in the organization.
According to the website of the 27th Ibero-American Summit 2020, the foreign ministers will address aspects discussed in preparatory exchanges, where they highlight the need for joint action to combat the serious health, economic and social consequences of the Covid-19.
It is expected that the declaration of the meeting will reflect the urgency of offering a "global and coordinated response to the current crisis so that the recovery is inclusive, sustainable and resilient,"  the Foreign Ministry added.
During the pandemic, Cuba has defended these positions in different international scenarios and cooperated directly to confront the disease by sending medical brigades.