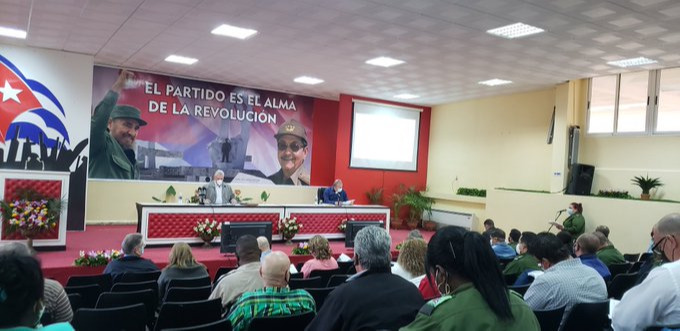 President Miguel Diaz Canel meets with authorities of Camaguey Province, February 1, 2021
Twitter Photo @leticiadecuba
Camaguey, February 1 (RHC)-- Cuban President Miguel Diaz-Canel arrived in Camaguey on Monday to lead a  work meeting to analyze the COVID-19 epidemiological situation in that territory in Recovery Phase Three and the implementation of the Ordering Task.
This brings to 13 the number of provinces visited by the governmental delegation.
Last week, Diaz-Canel visited the five eastern provinces of Guantanamo, Santiago de Cuba, Granma, Las Tunas and Holguin.
During his visits, the President instructed to reverse what has happened in the current resurgence of COVID-19, which occurred because the perception of risk has been lowered in all areas.
He maintained that to confront the pandemic, government management is not enough. Everyone needs to participate.
Concerning the Orderings task underway since January 1, Diaz-Canel considered that some of the problems presented are related to erroneous interpretations, lack of information, and superfluous attitudes.
The head of state stressed that leaders have to be sensitive and know that politics and economics complement each other.