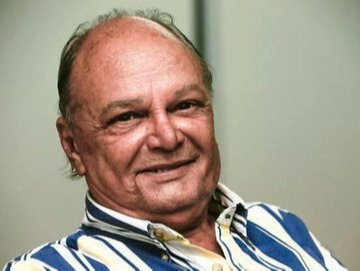 Enrique Molina was 78.
Havana, September 3 (RHC)-- After battling COVID-19 for several days, renowned Cuban actor  Enrique Molina passed away early on Friday, the Cuban portal of Performing Arts reported. He was 78.
Enrique Molina was the recipient of the 2020 National Television Award, ACTUAR Lifetime Achievement Award 2018, and Honorary Title in the first edition of the Enrique Almirante Award in 2015.
On Twitter, Cuban President Miguel Díaz-Canel regretted Molina´sdeath.
"Sad dawn for Cuba with the death of another great of our culture: Enrique Molina due to COVID-19," he wrote.
Our heartfelt condolences go out to family, friends and the people, wrote the President, who stressed that the work of the popular artist "remains in the heart of every Cuban".
Molina reaped a vast body of work as an actor in theater, cinema, and television, in which he embodied memorable characters.