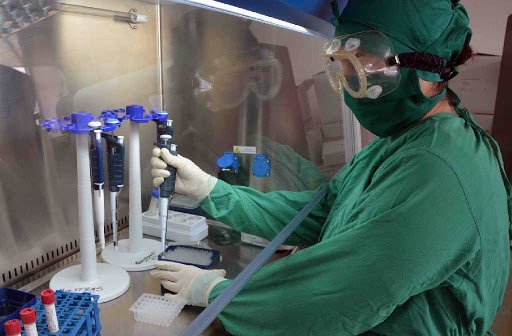 ​Molecular biology laboratories analyze PCR samples.(Photo: ACN)​
Havana, Oct. 1 (RHC) On Friday, Dr. Francisco Durán, the National Director of Epidemiology at the Cuban Ministry of Public Health, reported 50 deaths and 5 049 positive samples for Covid-19 during the last 24 hours.
The Island now accumulates 882,477 diagnoses and 7 486 deaths since the beginning of the disease in the nation.
During his usual press conference, the specialist informed analyzed 47,131,131 samples, for a total of 9,603,255 samples analyzed.