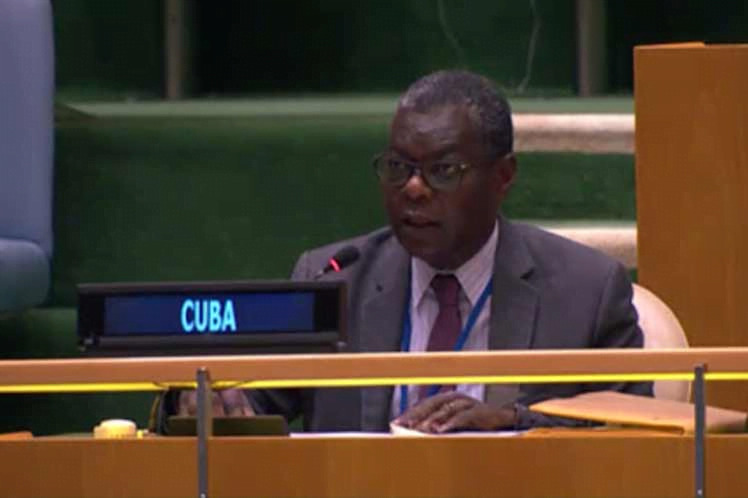 Cuba's Permanent Representative to the UN, Pedro Luis Pedroso.
United Nations, June 3 (RHC)-- Cuba's Permanent Representative to the United Nations, Pedro Luis Pedroso, stressed that his people know the genocidal effects of the US blockade, which at present strongly impacts every sector of that Caribbean country.
On his official Twitter account, the ambassador also echoed a statement made by Cuban-born US lawyer Alfred de Zayas, who served as a UN Independent Expert on the Promotion of a Democratic and Equitable International Order.
According to De Zayas, the economic sanctions kill, which has been empirically demonstrated by rapporteurs and the agencies of the United Nations.
However, he added, the "killers" are never punished, and their sanctions regimes continue killing the most vulnerable in many countries.
Since the outbreak of the Covid-19 pandemic, top UN officials have called for the lifting or easing of sanctions and unilateral coercive measures imposed on other countries.
Despite the calls by UN authorities and the demands of its member countries, the United States has insisted on maintaining its policy of harassment and sanctions against Cuba and has even tightened them.
At present, Washington's blockade against Cuba appears to be the most unjust, severe, and prolonged system of unilateral sanctions implemented against any nation.