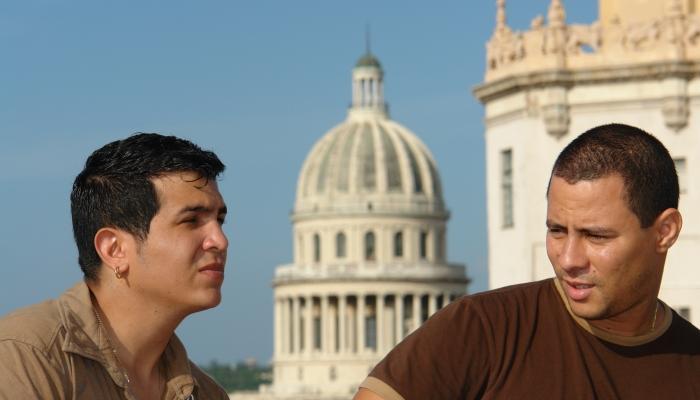 Havana, April 25 (RHC)—Popular Cuban duo Buena Fe has just released the official music video for their tune "La fuerza de un país". Featured artists include Ronald González and Explosión Rumbera, Changüí Guantánamo and Banda de Boyeros.
The tune, released in late March, celebrates the tireless effort of Cuban health professionals and scientists on the frontlines fighting Covid-19, as well as in pursuing effective vaccines against the pandemic, which has sickened and killed millions all over the world.
Despite its limited resources, Cuba has developed five vaccine candidates against Covid-19. The small, blockaded Caribbean State is responsible for developing two of only 23 coronavirus vaccines --Soberana02 and Abdala- to have entered phase III trials anywhere in the world.
When COVID-19 arrived in Cuba, the Cuban government immediately mobilized its comprehensive public healthcare system and world-leading biotech sector, which has allowed the Caribbean State to keep both contagion and fatality rates at low levels.
Furthermore, contingents of Cuba's Henry Reeve International Medical Brigade have been sent to treat 1.26 million Covid-19 patients in 40 countries, adding to the 28,000 Cuban healthcare professionals working in 66 countries around the world.