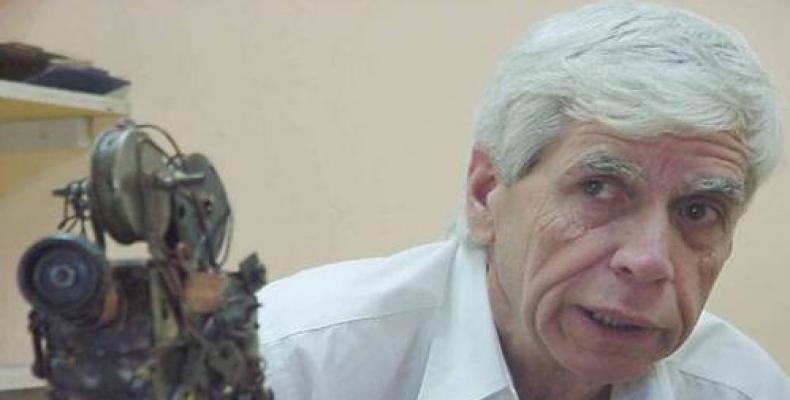 Cuban filmmaker Humberto Solás
Holguin, May 6 (RHC)-- The space entitled 'Camara azul', dedicated to audiovisual creation in the framework of the 28th Romerías de Mayo Festival paid tribute to filmmaker Humberto Solás.
Sergio Benvenuto Solás, founder and director of several editions of the Low Budget Film Festival of Gibara, was the keynote speaker of the event, held on social media under the title "Homage to Humberto Solás on his 80th birthday anniversary".
The debate focused on the life and work of the director of 'Miel para Oshun' and of other Cuban classics, his indelible legacy in contemporary Cuban film.
Humberto Solás started making shorts at a very young age and directed his first medium length film Manuela in 1966. The success of this film led him to direct Lucía, told in three stories in different moments of Cuban history, all seen through the eyes of a different woman named Lucia.
Throughout his long, fruitful career, Humberto Solás won 13 awards for filmmaking and was nominated for an additional nine.
In 2003, he founded Low Budget Film Festival of Gibara, and was awarded Cuba's National Film Prize in 2005.
Humberto Solás died of cancer on September 18, 2008, at the age of 66.