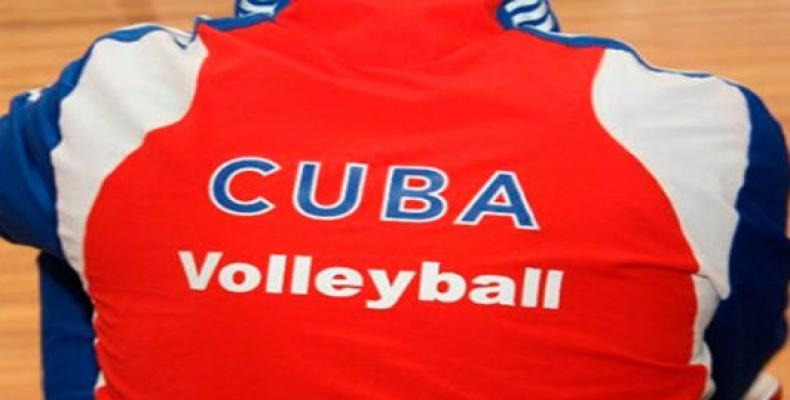 Cuban volleyball with record number of players contracted abroad
Havana, October 26 (RHC/PL)-- With the insertion of Claudia Tarin and Yensy Kindelan in the Turkish club Edremit Belediyesi Altinuluk Spor, Cuban volleyball has a record number of players hired in different leagues abroad this year.
The two volleyball players, signed to take part in the 2021-22 season of the Turkish competition, increase to 43 the total number of West Indian players participating in circuits in Brazil, Portugal, Italy, France, Spain, Hungary and Saudi Arabia.
According to the JIT publication, in the last few hours a group of six Cubans made their contracts official under the protection of the Cuban federation, ratifying volleyball as the sport on the island with the largest number of representatives in foreign tournaments since the beginning of the hiring policy in 2013.
Tarín and Kindelán were joined by the signings of Miguel David Gutiérrez (Al-Khowaildiah-Saudi Arabia), Javier Jiménez (Almería-Spain), Tomás Lescay (MAFC-Sport Nonprofit-Hungary) and Thalía Moreno (Leganés-Spain).
In the midst of this process, 18-year-old center back Alejandro Miguel Gonzalez began the process of linking up with Brazilian club Sada Cruceiro, where he will play in the second division, revealed JIT.
With no presence in the Tokyo 2020 Olympic Games, Cuban volleyball is currently offering the possibility of international exposure to its best talents in pursuit of regaining its place in the world vanguard and on the road to the Paris 2024 edition.