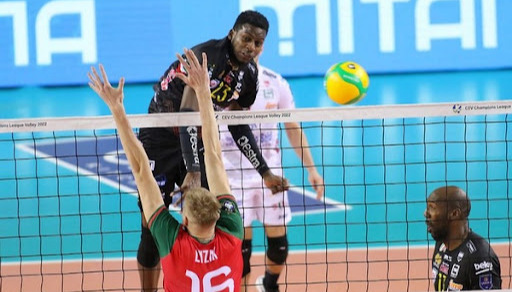 Marlon Yant on the attack
Havana, December 11 (RHC) -- The young Marlon Yant (20 years old) and the consecrated Robertlandy Simón (34) and Osmany Juantorena (36), for Lube Civitanova, and Miguel Angel López (24), for Sada Cruzeiro, will play on Saturday in the final of the Club Volleyball World Cup in Betim (Brazil).
In the semifinals, Yant played his best match as a professional, leading Civitanova's attack (28 points and a remarkable 68 percent efficiency), in his club's hard-fought 5-set win over Trentino in the Italian derby.
Simon, meanwhile, continued to show that he is one of the best volleyball players in the world, scoring 18 points, with an astonishing 74 percent attacking efficiency.
In the other semifinal, Sada Cruzeiro overcame the Brazilian Funvic in 4 sets, in a match in which Cuban Miguel Angel Lopez stood out with 16 points, with a 60 percent attacking efficiency.
For the Italian club, the reigning champion, it will be its fourth consecutive final.
In addition, Lube and Sada will reedit the final of the last Club World Championship, played in 2019, when the Italian club won in 4 sets.
Semifinals
LUBE-TRENTINO: 25-20, 22-25, 23-25, 25-20, 21-19.
FUNVIC-SADA: 1-3 (17-25, 22-25, 25-23, 16-25).