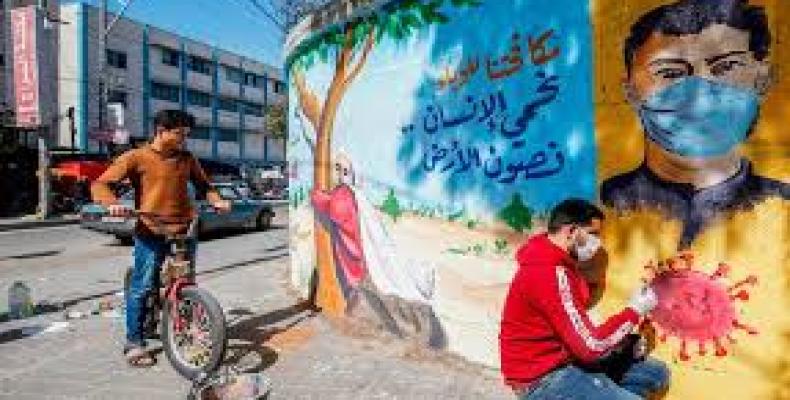 Gaza City, April 10 (RHC)-- In Gaza, Hamas has ordered the besieged Palestinian territory into lockdown after the Gaza Strip confirmed a record number of coronavirus infections.  Over one-third of the 5,000 coronavirus tests administered in Gaza Wednesday came back positive. 
Palestinian authorities have received 40,000 vaccine doses from the United Arab Emirates and 100,000 from China, enough for just a fraction of the five million Palestinians in the Gaza Strip and the occupied West Bank.
Meanwhile, Israel's top coronavirus official says an outdoor mask mandate will likely be dropped next week, after the number of severe COVID-19 cases dropped to a four-month low.  Israel implemented the world's fastest mass vaccination program, with over 10 million doses administered to date.  Over half of Israelis are now fully vaccinated.
Israel has vaccinated tens of thousands of Palestinians who have permits to work in Israel, but says it's up to Palestinian authorities in the Occupied Territories to secure their own vaccines.  Palestinians say that's a violation of Israel's duties under the Fourth Geneva Convention.