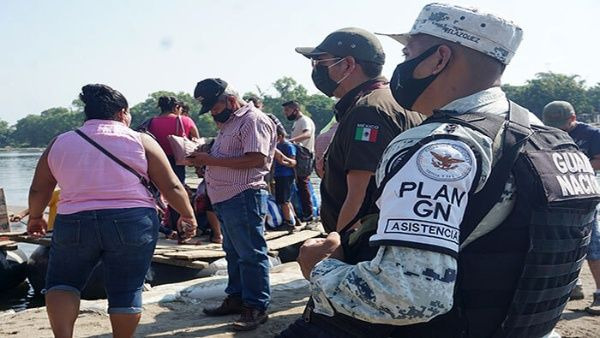 The CDNH warned that most of the migrants kidnapped in 2019 in the state of Tamaulipas remain missing. | Photo: EFE
Mexico City, August 8 (RHC)-- Mexico's National Human Rights Commission (CNDH) denounced on Saturday the inaction of several federal institutions and the state of Tamaulipas for the kidnapping of approximately 95 migrants in 2019.
Through a statement, the CNDH asked the authorities of Tamaulipas, the Attorney General's Office (FGR) and the National Migration Institute (INM) to improve protocols for the search of missing persons and avoid similar cases.
The body indicated that the migrants were kidnapped while traveling in various buses in Tamaulipas, on February 19, 20 and 27, as well as on March 7 and 12, 2019.  During the investigation the CDNH was able to accredit that the migrants' rights were violated because the authorities of the border state of Tamaulipas did not guarantee their safety, nor access to justice, nor did they search for them.
The CDNH warned that the local authorities failed to apply the procedures and legal instruments related to the search for persons and refused to provide information to the agency.
Mexico's National Human Rights Commission protects individuals from abuses by officials and issues "recommendations" that are not binding but are highly symbolic.
Tamaulipas, in northeastern Mexico and bordering Texas, is a state where various migrant smuggling routes converge and is the main crossing point for people of various nationalities attempting to cross into the United States without legal authorization. It is also a region of high activity by various organized crime groups.