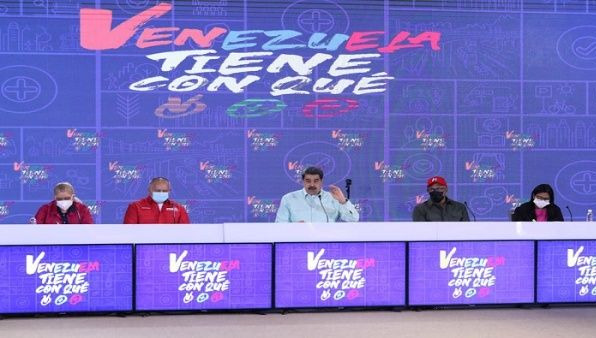 Caracas, October 19 (RHC)-- The president of Venezuela, Nicolás Maduro, has demanded justice for the kidnapping of diplomat Alex Saab who was arbitrarily transferred from the African nation of Cape Verde to the United States.
"His only crime was to bring food, to bring medicines for the Venezuelan people," stated the Bolivarian leader, while underlining the U.S. role of persecuting anyone who tries to help Venezuela.
President Maduro recalled that the operation against Saab was carried out against all the rules of International Law.   "There was no extradition order.  An airplane came in, with the complicity of the outgoing Government of Cape Verde.  They took him by force in an illegal, criminal manner.  This is how criminals and delinquents act," he added.
The Venezuelan president recalled that the Joint Tribunal of the Economic Community of West African States (Ecowas) declared, on two occasions, the innocence of the Venezuelan diplomat, and also demanded his immediate release.
Likewise, President Maduro affirmed that the response to the action will be forceful since Saab was not only kidnapped, but "it is a kidnapping against his family, against the international rights to diplomatic immunity," he affirmed.
President Maduro made a call to the social movements, both national and international, to "raise a wave of denunciation" for the release of Alex Saab, calling for justice in the face of the arbitrary action.