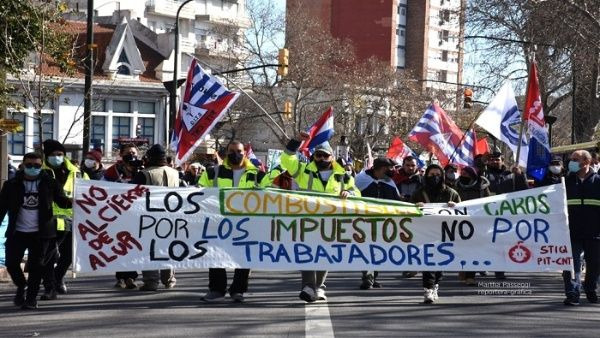 In Uruguay, transport workers will mobilize again on December 23, when they will go on another 24-hour strike. | Photo: El Observer
Montevideo, December 18 (RHC)-- Interdepartmental transport workers in Uruguay held a third 24-hour strike this Friday to demand wage increases and improvements in working conditions.
The work stoppage and shutdown of services was accompanied by a rally in front of the main interdepartmental transport terminal in Montevideo, the capital city.  The workers also announced another work stoppage for next Thursday, December 23rd.  Workers are rejecting the collective bargaining agreement signed between the employers and the government of President Luis Lacalle Pou.
They denounced that the parties are ignoring their demands for wage increases.  In this respect, they state that the agreement signed actually certifies that there will be more wage losses in the coming months.
Over the past year. the interdepartmental transport workers suffered wage losses in the order of 13 percent.  However, the employers and the Government are only willing to grant them a 1.3 percent increase.